Beginner-Friendly! No prior experience needed!
Interested in learning how to code in a collaborative environment?
Get excited as our monthly free coding workshop is back on Sep 25th!
Learn the essentials of HTML/CSS, JavaScript or Python with our thriving community! Be sure not to miss!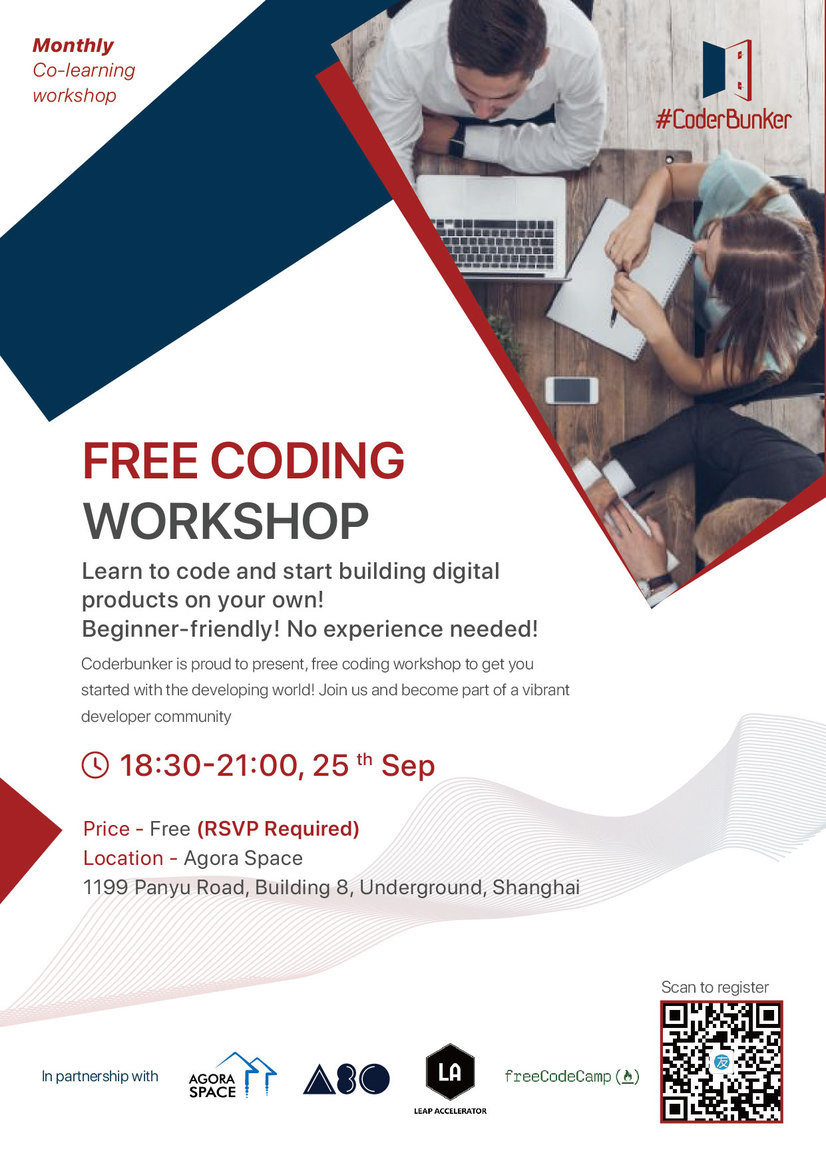 1.Introduction to web applications:
What is front end?
What is back end?
How do they interact?
What are the languages involved?
2.Dive into Front End and Data Science:
Explanation of HTML, CSS, JavaScript & Python
Examples of what these languages do
3.Start to code!
Start to practice and learn to code. Q&A
What are you waiting for? Scan the QR code above to sign up!